Winter Fishing Holiday and Cottage Accommodation on Lake Saimaa, Finland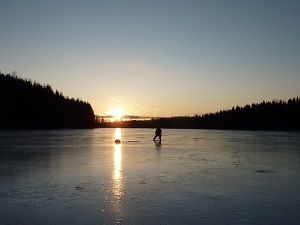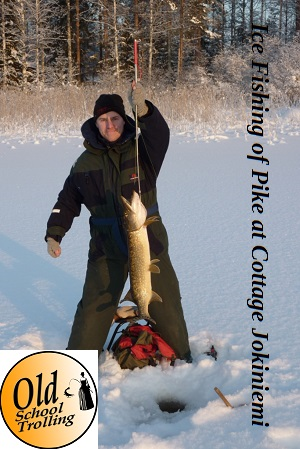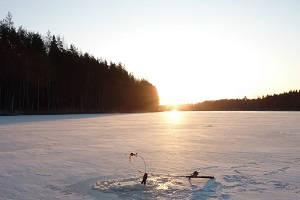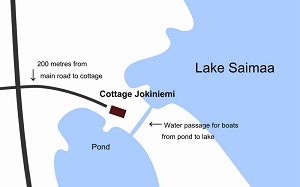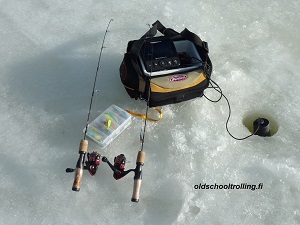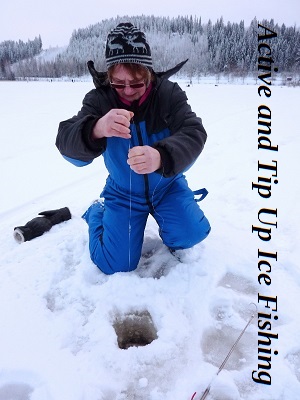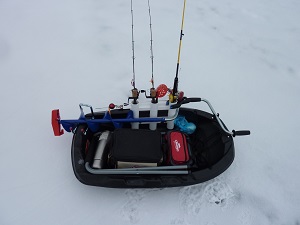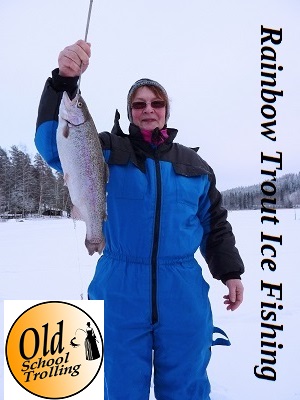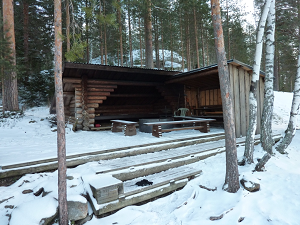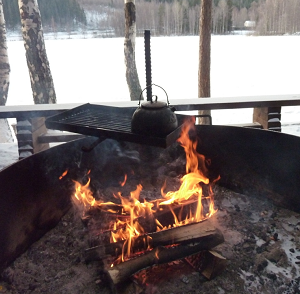 Welcome to have winter fun at Lake Saimaa, Finland! We are offering you a holiday in our well-equipped cottage in the best season of winter for recreation and ice fishing, as well as fishing with our professional fishing guide and company owner Jari Kayhko. The cottage is located right next to a lake and offers very easy access to do fishing, skiing or snowmobiling on the ice.
Winter Fishing on Lake Saimaa
Ice cover is usually formed in the beginning of December on the shallow parts of Lake Saimaa. During this period we do ice fishing in shallow bay areas and ponds. This period of thin ice of 8 to 15 cm thick is very good for catching both perch and pike.
The best ice fishing times for early ice fishing season on the whole Lake Saimaa area start in mid-December. The early season until the mid-January is very good for active and ismete ice fishing of pike and perch.
Read article: Ismete bait fishing is an effective method for catching wintertime pikes on Lake Saimaa & Winter fishing reports 2016 - 2019!
The ice fishing season of rainbow trout starts in the beginning of December and ends in mid-April.
From mid-January to the end of February we do ice fishing for burbot.
Mid-winter period starting from mid-January and to the mid-March is the most challenging period for ice fishing. Water temperature in shallow water areas of less than 3 meter deep has fallen close to 0 degrees of celsius, which do make fish move to deep water areas of 5 to 20 meter deep to find water layers having temperature of 2 - 4 degrees of celsius. Fish do form flocks in small areas and are much more inactive than during early winter or spring fishing seasons. This do not mean that we can not catch fishes, we simply need more energy for finding and catching them. For many Finnish perch fishing specialists this is the season for catching big perches from deep water of 10 to 20 meter deep.
Read article: Winter 2020 & 2021 Ice Fishing Seasons & Tips for Ice Fishing for Pike, Perch and Roach!
Spring fishing from the mid-March to mid-April it is the best season for ice fishing in shallow water for pike, perch, roach, bream, whitefish and zander on Lake Saimaa. Air temperature is getting higher, we have cold nights and warm days up to 5 - 8 degrees of celsius, which makes fish move and hunt actively. During this period it is very easy to find eating fish.
Read article: Ice Fishing methods commonly used on Lake Saimaa area & Tips for catching perch and zander!
Ice fishing gears available in Cottage Jokiniemi
Our peaceful cottage is located close to all services fishermen need. Good fishing spots can be found in distance of max 2 kilometers from our cottage by foot. Guests can use ice fishing equipment that can be found in our fishing storage for free of extra rent. For the use of cottage renters we have three ice fishing sledges, 2 - 3 ice augers, 1 ice fishing sonar with chart plotter, 6 sets of gears for Ismete bait fishing, active fishing rods, seats and lures for catching both smaller and bigger fish for 6 persons. In the storage you can also find a freezer and equipment for handling fish. We do not have rental snowmobiles available in our cottage.
Other Winter activities in Cottage Jokiniemi
All your necessary services are located within a radius of 3 km from the cottage: for example, a food store, restaurant, ski slopes, snowmobile trails, ice skating area and skiing trails.
Ice Fishing Holiday on Lake Saimaa
Our cosy and comfortable Fishing Cottage Jokiniemi is best suited and especially equipped for groups of sports fishermen of 4 to 6 people. The pond just 30 metres from the cottage is good for independent ice fishing of pike, perch, bream and roach. The actual Lake Saimaa area starts from a distance of 100 metres from the cottage. This area is excellent for ice fishing of zander, pike, perch, burbot, roach and bream.
Fun and easy rainbow trout fishing trip
We arrange rainbow trout fishing trips at a privately owned lake, which is located 35 km from the Fishing Cottage Jokiniemi. There is a small shelter, fireplace and toilet at the area for your use. The distance from the parking place to the shelter is 100 metres and to the ice is only 30 metres. Excellent place for fishing with children.
Available: December – April
The rainbow trout in the lake are between 1 and 3 kg in size. You can catch and keep 3 trout / day / one license.
Your fishing guide Jari Kayhko will teach you the best spots and tricks, and he will actively assist you with fishing rainbow trout. The price includes the necessary licenses and the use of fishing gear. Also available tasty picnic by campfire for extra charge..
You can use three fishing rods at same time in this place, so we will use one rod for active ice fishing and two sets of tip-ups. We will use small spoons, balanced jigs, leeches and ice fishing jigs for active ice fishing and for the tip-ups we'll use fish eggs as bait.
The price of one guided rainbow trout ice fishing day having duration of 6 - 8 hours is starting from 100 Euros / person (minimum charge is 250 euros / trip).
Ice fishing trip for learning best spots for catching pike and perch in Cottage Jokiniemi
Ice fishing trips to places where you can catch pikes, perches, roaches and burbots by using active ice fishing and ismete icefishing gears. Participants must have warm clothes of their own. The price includes rent of our fishing gear and guidance. Available: December - April.
The price of one guided ice fishing trip having duration of 6 hours is 75 Euros / person (minimum charge is 150 euros / trip).
Fishing licenses for independent fishing
Rainbow trout fishing license: 17 Euros / fisherman / day.
Family license for rainbow trout fishing (for father, mother and one child under 16 years): 25 Euros / day.
Fishermen between 18 and 64 years of age must pay the national fisheries management fee to use Tip-up gears for rainbow trout fishing or Ismete angling gear for pike fishing (1 pc / 1 fisherman) in our cottage near by waters. Price National fisheries management fee is 15 eur / week.
Fishing gear rental for independent ice fishing in our cottage or for rainbow trout ice fishing: 30 Euros / person / visit.
Packed Lunches and Picnic Lunches
1) Having lunch on ice. Includes packed lunch and coffee and tea in thermos flasks.
2) Having lunch around an open fire. Includes packed lunch as well as coffee, tea and sausages cooked on the open fire.
The packed lunch includes for example bread, Karelian rice pasties, bread spread, cold cuts, cheese, cucumber and tomatoes
The price of the picnic starts from 50 Euros / group.
Have a Memorable Christmas Holiday on Lake Saimaa, Finland
In Finland, Santa might also be known as Joulupukki! (This really means 'Christmas Goat' as it was traditional in Finland that there was a Yule Goat who was scary and asked people for presents - and certainly didn't give any out! Over time the goat became the gift giver and then Santa took over the gift giving duties but the name of the Christmas Goat was still retained in Finland!) Joulupukki rides with reindeer leaves gifts under the Christmas tree but if you have been naughty you could end up with a bag of coal!
Christmas Eve is very special and the most important day over Christmas. It's traditional to eat rice porridge and plum fruit juice for breakfast. Then the Christmas tree is decorated. Most of finnish people like a relaxing sauna on Christmas Eve. The main Christmas meal is eaten in the early evening. Lutefish (salt fish) is the traditional starter, but is not so common nowadays. The main meal is a leg of pork served with mashed potato traditionally baked slowly in birch-bark boxes in the oven with similarly cooked mashed swede. Casseroles containing different vegetables including, rutabaga, carrot and potato are also common. Cured salmon is very popular and some people also have turkey. Desert is baked rice pudding/porridge eaten with spiced plum jam. One almond is hidden in the pudding. Whoever find the almond will be lucky for the next year.
Contact us:
For all questions in English, please call + 358400523819 (Jari) or email jari@oldschooltrolling.fi (emails in English and Russian).
---