Have a memorable holiday on Lake Saimaa: enjoy the unique nature with our fishing services, quality accommodation and additional services!
Read more about our Fishing Cottage on Lake Saimaa
In the year 2016 we welcomed fishermen groups visiting our cottage from Finland, Lithuania, Latvia, Germany, France, Great Britain, Israel, Russia and the Czech Republic.
In the year 2017 we welcomed fishermen groups visiting our cottage from Belarus, France, Netherland, Russia, Lithuania, Latvia, Israel and the Czech Republic.
In the year 2018 we welcomed fishermen from Latvia, Israel, Russia, Romania, Switzerland, Lithuania, Belarus, Ukraine and Sweden.
For the year 2019 we already have bookings from Latvia, Lithuania, Israel, Russia, Romania, Switzerland, Japan and the Czech Republic. Follow our Blog or Facebook sites for fishing reports of our visitors.
In Finland July and August are the best months for holidays and fishing. There are plenty of fish about and you can fish around the clock if you wish, thanks to our light summer nights. Especially children will also enjoy having fun in the sun, swimming, trekking, having picnics outdoors as well as picking berries and mushrooms. The Saimaa nature, our cottage and the Finnish summer will offer plenty of enjoyment for the whole family.
Book Your Fishing Holiday for Winter or Summer 2019 Now!
We offer our guests spinning and trolling trips to the fishing waters near the cottage as well as to the bigger open water areas of Lake Saimaa – they are the best way for you to learn the finest fishing spots and the most reliable techniques.
The Fishing Cottage of Old School Trolling is best suited and especially equipped for sports fishermen groups of 4 to 6 people, families or couples. The pond and river waters right next to the cottage are good for independent angling and spinning and the actual Lake Saimaa areas near the cottage are great for spinning and trolling.
Our sturdy Faster 555 boat that we use for guided fishing trips is powered by a 90 hp Honda motor. The boat is especially equipped for spinning use with Humminbird Side Imaging Fishfinder and Minn Kota Riptide Terrova I-pilot trolling motor.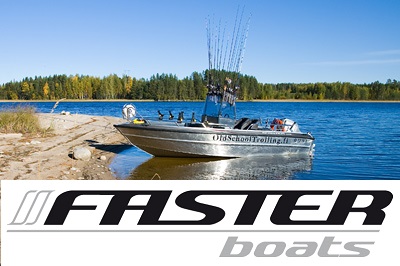 Our fishing guide Jari Kayhko has over 30 years of fishing experience on Lake Saimaa waters. He specializes in trolling of landlocked salmon, zander and pike as well as spinning of zander, perch and pike.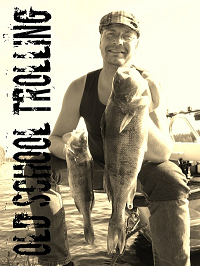 If you'd like to do independent fishing, the cottage has three 4,2 meter boats that are equipped with a 4hp, 6 hp and 8 hp Mercury outboard engines, Raymarine sonar & GPS plotter combos, oars, anchor and rope, life vests, landing net,6 sets of rods and reels for trolling and 6 sets of reels and rods for spinning. You can use these boats and equipment free of charge.
Feel free to read more about our fishing trips and Fishing Cottage Jokiniemi. All trips and services are sold separately.
If you want to go fishing or have something to ask, pick up the phone and call. We can help you turn your holiday or corporate event into a genuine
Lake Saimaa fishing experience
!