Contact us
With this form you can send us questions or request an offer on the kind of cottage reservation, fishing trip or fishing course you are interested in. You don't have to fill in every detail, but please remember to leave us at least your e-mail address so we can answer you within 24 hours!

Boating and fishing trips in Finland. We operate on the waters of Northern Lake Saimaa in Joensuu, Liperi, Raakkyla, Kerimaki and Savonranta (Savonlinna).




Contact Old School Trolling
Please, contact us by contact form, phone or email
Old School Trolling • Jari Kayhko
e-mail: jari@oldschooltrolling.fi
Phone: +358 400 523 819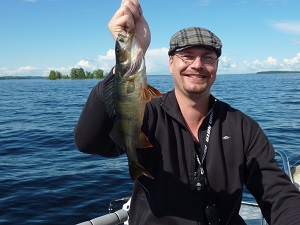 Distances from Savonranta
Savonlinna 55 km / 35 miles
Joensuu 85 km / 55 miles
Lappeenranta 180 km / 110 miles
Helsinki 390 km / 240 miles
Tampere 370 km / 230 miles


Flight from Helsiki to Joensuu takes duration of 1 hour. Train from Helsinki to Joensuu takes duration of 4.5 hours.